Hi, hello, annyeong!
Whether you've watched a music video by Monsta X and want to get to know them better or you just stumbled upon this blog, having no idea who I'm talking about, by the end of this post, you will know more for sure. So, shall we begin?
Who on earth is Monsta X?
This. This is Monsta X.
Just kidding…kind of…
Monsta X are a South Korean boy group formed by Starship Entertainment in 2015. The group consists of the 7 members, all of them being the winners of the survival show No.Mercy. In 10 episodes, 13 trainees competed against each other to be able to debut, resulting in the lineup we now know as Monsta X.
The group officially debuted May 14th, 2015 with their first mini album "Trespass" and the title track of the same name.
The members:
---
Releases:
---
Over the last two years, Monsta X have released a total of  5 mini albums, 1 full album, as well as a repackaged version of said full album.
Mini Albums:
Date of Release: May 14th, 2015
Tracklist:
Trespass
No Exit
One Love
Honestly
Steal Your Heart
Blue Moon
Interstellar (feat. Yella Diamond)
Date of Release: September 7th, 2015
Tracklist:
RUSH
HERO
Perfect Girl
Amen
Gone Bad
Broken Heart
Date of Release: May 18th, 2016
Tracklist:
Ex Girl
All In
Stuck
Sweetheart
Unfair Love
Because of U
Date of Release: October 4th, 2016
Tracklist:
Fighter
Be Quiet
Blind
Queen
White Love
Roller Coaster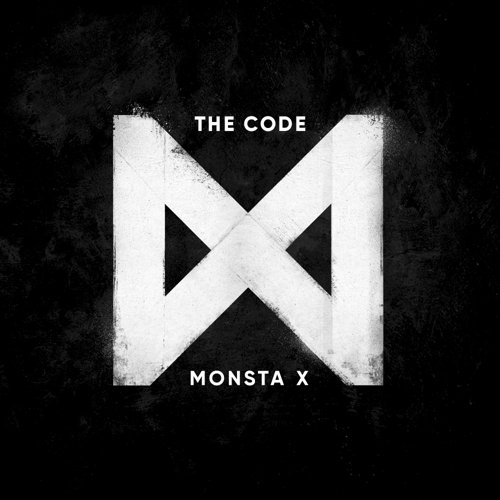 Date of Release: November 7th, 2017
Tracklist:
DRAMARAMA
Now Or Never
In Time
From Zero
X
Tropical Night
Deja Vu
---
Full Albums:
THE CLAN Pt. 2.5: The Final Chapter – 1st Album
Date of Release: March 21st, 2017
Tracklist:
Ready or Not
Beautiful
Incomparable
Need U
Oi
Miss You
Calm Down
All I Do
5:14 (Last Page)
I'll Be There
Date of Release: June 19th, 2017
Tracklist:
same as the 1st album, but with the additional tracks:
Shine Forever
Gravity
The members have also released singles in Japanese (Beautiful Japanese version is on its way!), songs for OSTs, mixtapes, collabs, covers and many other tracks over the last couple of years.
Shows:
---
Interested in getting to know them on a personal level? Check out these shows for a start:
NO.MERCY
Now to me, this is the most important show to watch as a new Monbebe, as you get to see where it all began. Like mentioned earlier, NO.MERCY is a survival show in which 13 trainees had to compete against each other to get the chance to debut. And let me tell you one thing: there really is no mercy. The show will make you cry and laugh and cry even more as it progresses, but you will understand what the members of Monsta X had to go through before they could debut.
Check out the first episode here:
Deokpatch /X/X²
This is pretty much the same show but divided into three seasons: Deokpatch, Deokpatch X and Deokpatch X².  Deokpatch was a little show airing parallel to NO.MERCY and shows the lives of the contestant off stage. You can see them eat together, go on little trips and basically get to know the trainees on a more personal level.
Here's the first episode:
Deokpatch X is, like the name suggests, a continuation of the show. However, this time around, it's only Monsta X. It is pretty much their first own show and their introduction to the world. It also happens to be the source of my classic memes.
Check out the show here:
Can you guess what DX² is all about? Exactly, the second season! This time around it's all about that school life.
RIGHT NOW
Everyone loves to be woken up at 6 am only to hurry to the airport. In RIGHT NOW, Monsta X visit Hong Kong and Macau while being faced with, quite interesting challenges (Jackson (GOT7), what were you thinking??). Subway adventures, the language barrier and Wonho's endless love for Ramen – all packed into one show.
NO EXIT
What sounds more relaxing than a little camping trip in the mountains with your friends? Well, if you're Monsta X who are pretty much being dragged to the countryside, anything sounds better. This reality show doesn't have a proper theme to it though, meaning the episodes aren't necessarily connected. You can watch the ongoing show on vlive:
http://www.vlive.tv/embed/24118?autoPlay=true
Monsta X-Ray
Two words. Green tracksuits.
It is quite fascinating how much dorkiness they were able to put into 6 episodes. X-Ray is again a show in which Monsta X have to complete missions, and let me tell you – it is hilarious. Here is what to expect: A Russian daughter-in-law, a complicated love triangle, heart-warming scenes with children, a secret guest and total chaos, and a heartbreaking finale. Do yourself a favour and check it out on vlive:
And if you want to know what the avocado was for check out Season 2:
---
And that is it! This might look overwhelming at first, but trust me, once you remember their names there will be no exit (get it? No, okay….)
Hopefully, you got to know the wonderful humans who are Monsta X a little bit better and who knows, maybe we get to call you a Monbebe very soon.
Until next time,
Ness